Prestige Limo
Chrysler 300 Stretch Limousine serving the Chicago Land & Northwest Indiana area. Best Limo Rates on Wedding Charter Prom Quinceanera Midway O'Hare in Chicago and Cook County Prestige Limo Charter Service

Prestige Limo Service is a family owned Limousine service that has earned a reputation as the finest limousine service in Chicago. Our selective clientele expects only the best...and that is what we deliver. Prestige Limo Service has been serving metro Chicago and Northwest Indiana for over five years. We are fully licensed, insured, and bonded. Our chauffeurs go through a rigorous screening and training process.

Prestige Limo uses the best Limousine Software on the market in order to allow our clients the ability of reserving car service 24 hours a day online. You can also get online quotes on our web-site limo rates, or book online ! Our goal is to have you completely satisfied with our service upon completion of your business with Prestige Limo Service. Prestige Limo is enjoying growth due to the referral and repeat business from our clients.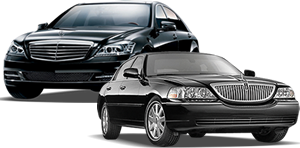 Prestige Limo
Prestige Limo Service guarantees a high level of customer service and integrity. Our prompt service and comfortable limousines have earned us consistently satisfied clients since 2005. Due to repeat business from our satisfied clients, our services are highly in demand. Our fleet now features over 6 vehicles, including super stretch limousines, luxury town cars, and luxury SUV limousines. We are sure to have the perfect vehicle for you.

We offer comfortable service for any occasion, including weddings, graduations, concerts, proms, and corporate events. We provide free estimates and time consultations. We can recommend the perfect vehicle to meet your needs. Our luxury stretch limousines feature a state-of-the-art sound system, elegant bar, plush furnishings, and fiber optic decor.

Prestige Limo Service has been able to stay in business for over five years because of our commitment to value, integrity, and first-class service. Ask about our prompt chauffeur guarantee.


Return to www.prestigelimoserv.com
Contact Prestige at 773-774-8383 with any questions about our services

All of our limo's are insured for 1.5 million dollars.Prestige Limo Service proudly displays a USDOT authorised number on the side of all our fleet .All of the fllet is DOT inspected and maintainance is performed daily. We carry copies of all our insurance,registration,and all permits for your viewing anytime at your request.